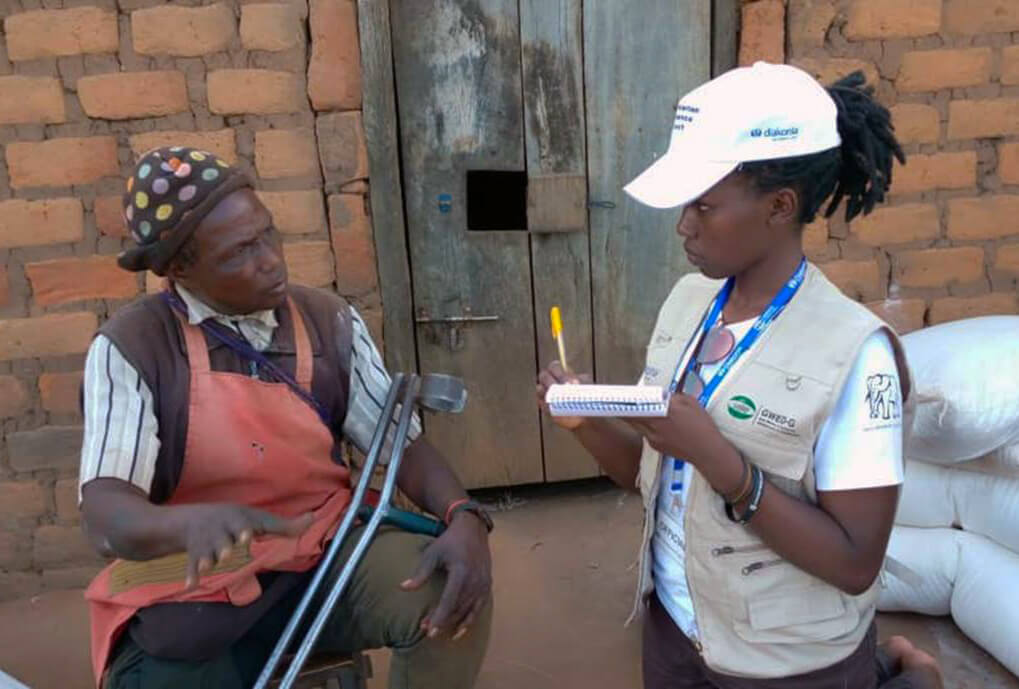 Humanitarian Support for Apaa: Diakonia Sweden
GWED-G concluded its first humanitarian support project for the displaced peoples of Apaa. This project ran from December 2018 to May 2019 in response to the humanitarian crisis unfolding in Apaa and was funded by Diakonia Sweden.
The purpose of the Apaa Humanitarian Emergency Project was to provide basic human needs, including food and non-food items. For years, the Apaa community, largely made up of Acholi people, has been struggling with increasing attempts to dispossess them of their lands by investors. The forced evictions have become increasingly widespread and violent, with many losing their homes and all their worldly to arsonists. For the farmers of Apaa, losing your land means losing an important aspect of identity and the means by which to generate income through agriculture.
As a result of this project, 600 extremely vulnerable households were selected to receive desperately needed household items. Households received tarps for temporary shelter, blankets and mosquito nets to curtail malaria, cooking utensils, and jerry cans to collect water. Basins and soap were given for laundry and hygiene, as well as sanitary pads for women of reproductive age. Families were also supplied with food items such as maize flour, beans, cooking oil, salt, and nutritional porridge for households that had children under 5 years.