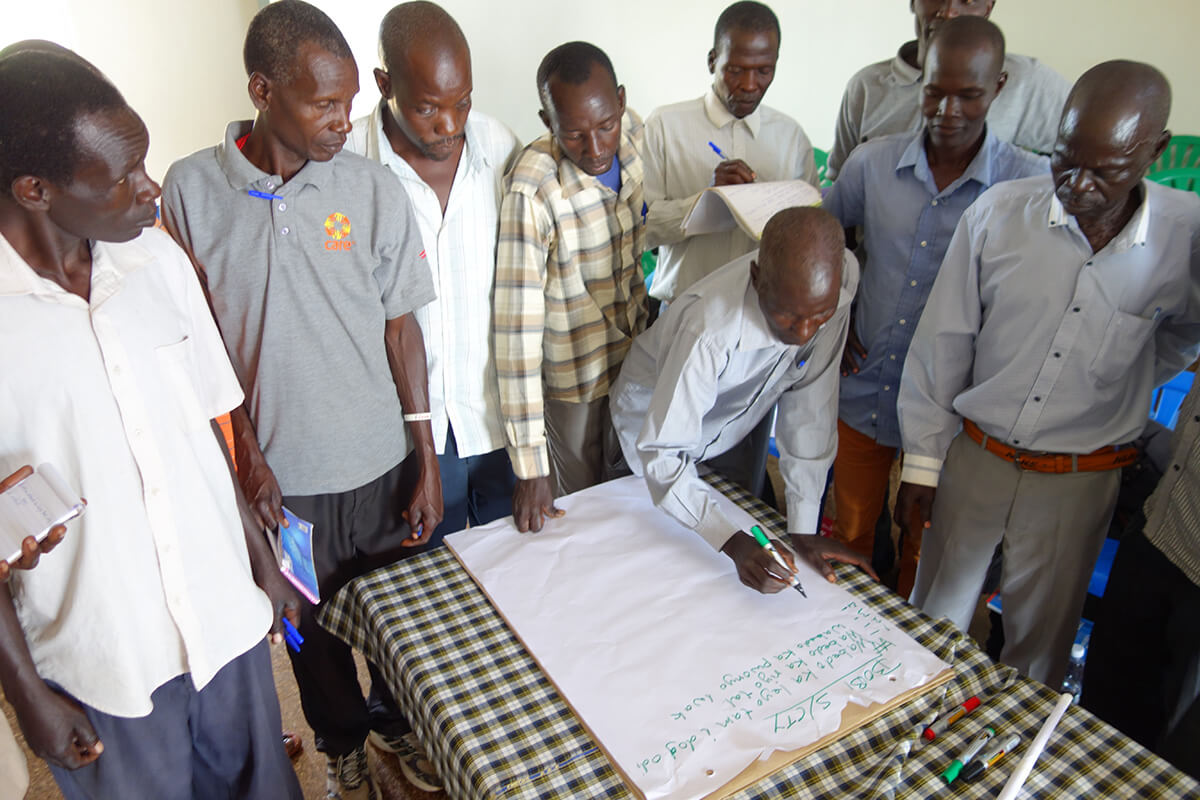 Promoting Human Rights, Peace and Inclusive Governance in Acholi Region: DGF Project
GWED-G recently concluded this Democratic Governance Facility (DGF)  funded project which ran from April 2018 to September 2019, operating in Gulu, Amuru, Nwoya and Omoro Districts. This project represented Phase I of an initiative to contribute to a peaceful Acholi Region where human rights are upheld and the community effectively engages in civic actions for post-conflict recovery and development.
The DGF Project contributed to improved human rights in the post-conflict Acholi Region; inclusion and participation of women in decision-making processes, and increased protection of land rights in the region.
A total of 40,928 people participated in learning events and 155,675 community members reported improvements in the protection of fundamental rights. Another 1,100 individuals reported having engagements with decentralized government institutions and representatives. Additionally, 5,484 people reported peaceful land relations in their communities. 641 Human Rights Defenders were trained and deployed to engage in awareness creation, monitoring, documentation and reporting of human rights violations. We also held 355 media engagements through radio talk shows and spot messages on human rights and governance issues. You can read more about the impacts of our DGF Project here.