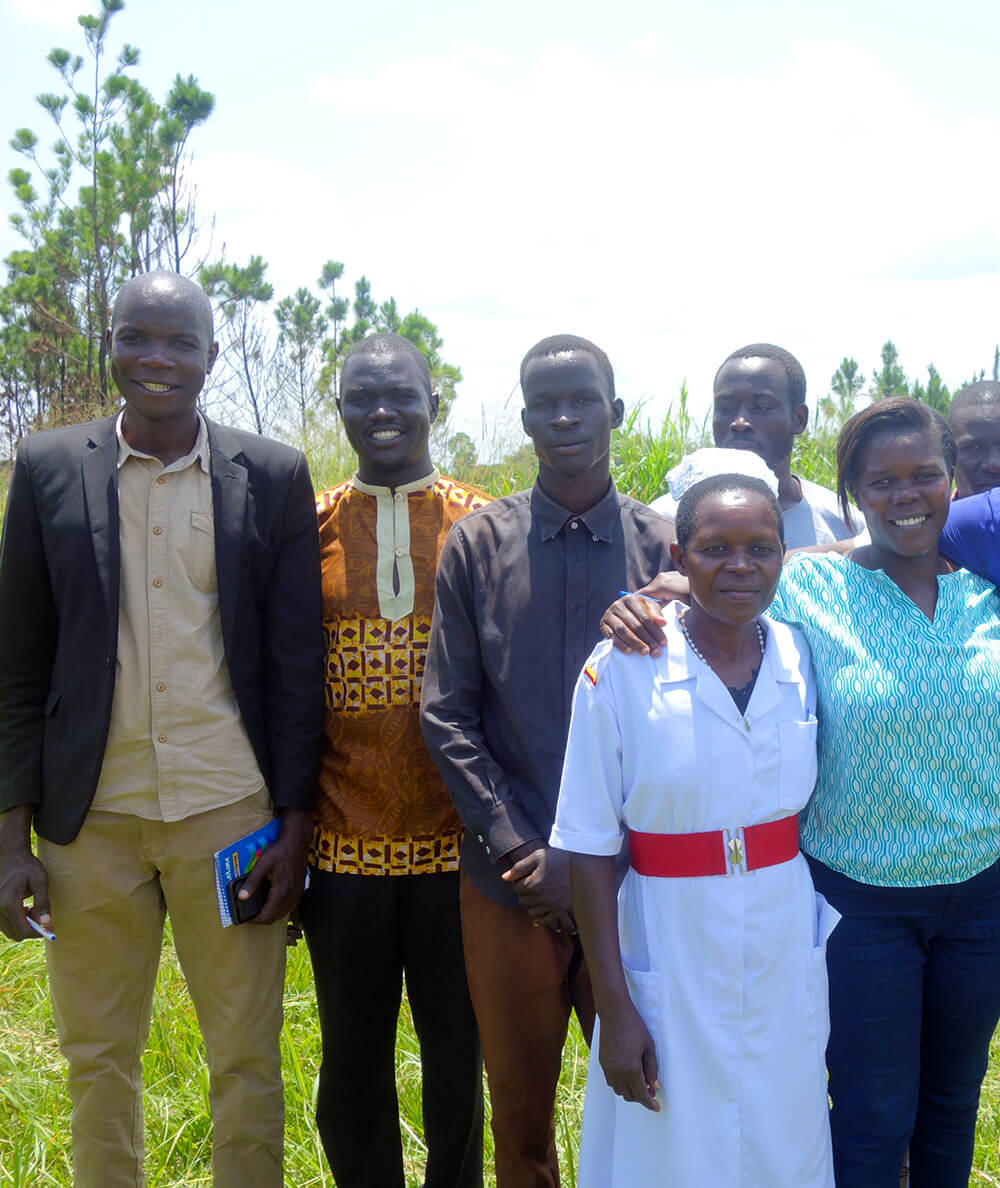 USAID Regional Health Integration to Enhanced Services (RHITES-N) in Northern Uganda
Duration: Jan. 2018 to Jun. 2022
GWED-G is proud to be a partner of this 5-year USAID-funded RHITES-North Acholi Project aimed at improving health outcomes for northern Ugandans. Our work with this project focuses on increasing the adoption of health-seeking behaviours among the communities of Gulu, Nwoya, Agago and Amuru Districts. The premise of this project is to increase people's usage of pre-existing government health facilities to improve the overall health of the population.
Our community coordinators use district and health facility data to drive progress towards increasing demand for and access to TB and HIV testing and treatment, maternal and child health, family planning, nutrition and WASH services. We target communities based on need with dialogue approaches to generate awareness about these services and when and where to access them. We mobilized 58,766 new family planning acceptors for services.
We mobilized 58,766 new family planning acceptors for services.
We also work with at-risk pregnant mothers to get HIV testing and follow-up with treatment to prevent mother-to-child transmission (PMTCT). So far, 11,000 pregnant women were tested and 1,360 HIV-positive women were enrolled in the PMTCT Program. An additional 9,669 pregnant women received antenatal care services within their first trimester.
VOICE: The Influencing Change for Women Voices and Rights Project
Duration: Dec. 2018 to Jun. 2020
The Influencing Change for Women Voices and Rights Project, or VOICE Project, is funded by Oxfam-VOICE. The interventions cover Gulu and Omoro Districts with the aim of strengthening and expanding women's leadership and participation in decision making processes and platforms at local, sub-regional and national levels.
This 18-month project seeks to increase women's effective participation in political decision making and to sharpen women's leadership skills in community-based organizations, as well as to strengthen GWED-G's advocacy capacity.
We are targeting 10,000 rights holders comprising of women leaders, young mothers, and survivors of SGBV in Gulu and Omoro Districts. We are also working closely with 314 Women Council members, as well as district stakeholders and women's caucuses at the district and sub-county levels.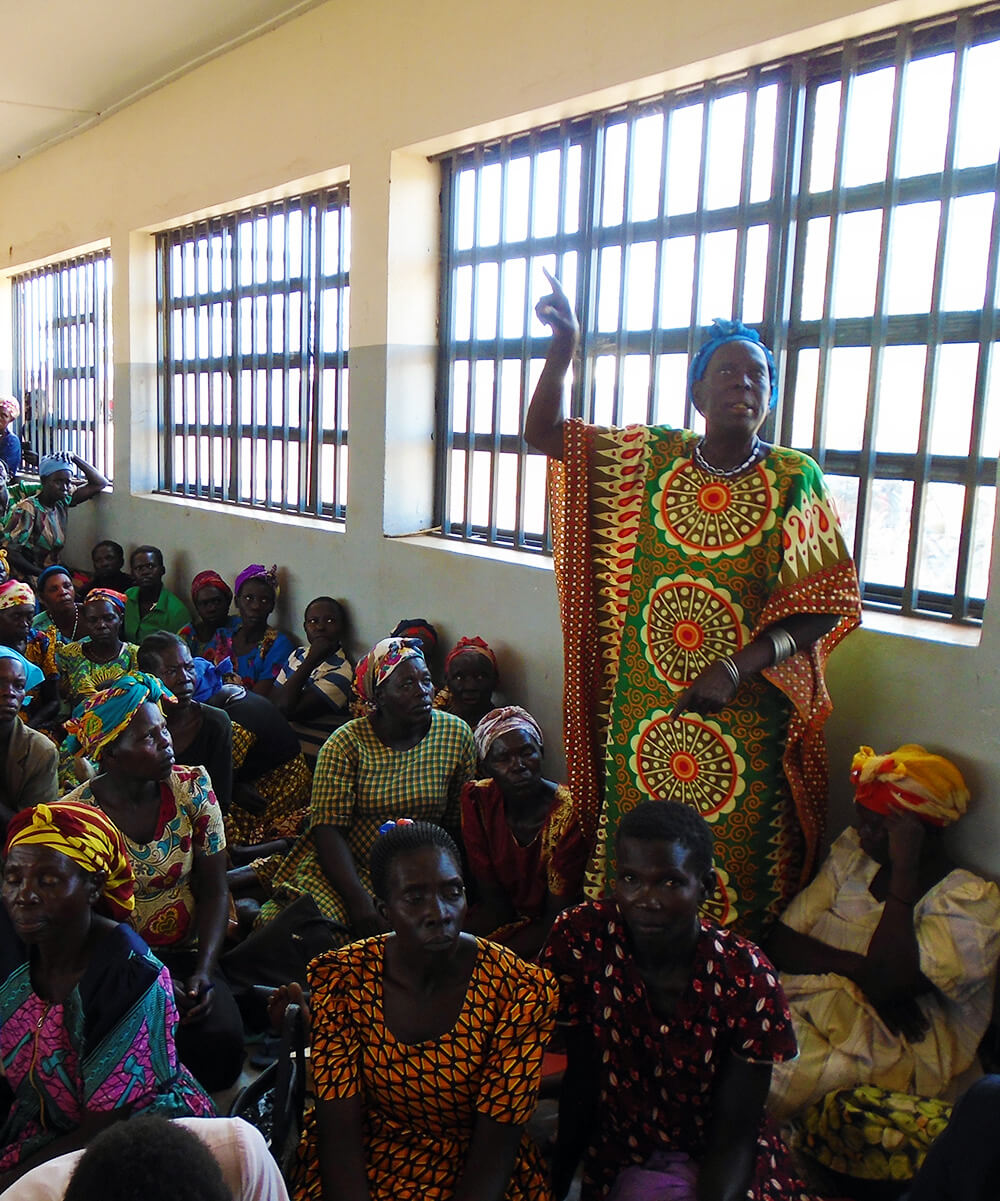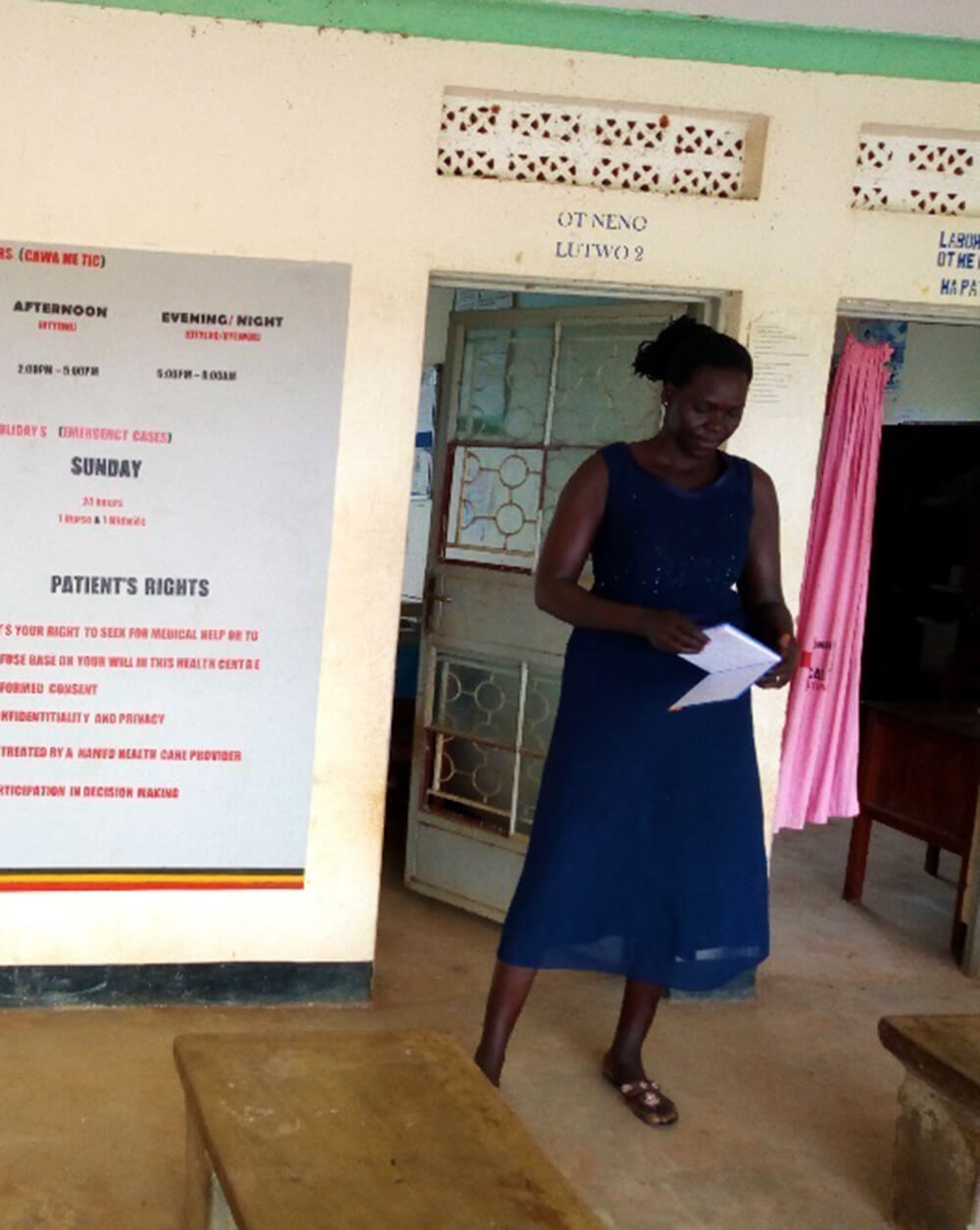 MSH Project: Strengthening Women- and Community-led Accountability for Improved Service Delivery in Northern Uganda
Duration: Aug. 2019 to Jul. 2020
This project is an undertaking in coalition with Northern Uganda Human Rights Partnership (NUHRP) with GWED-G as the lead organization, funded by Management Sciences for Health (MSH). The MSH Project is a social accountability project designed to increase the local government's accountability in delivering good quality healthcare services.
The primary goal is to empower women an communities to enable them to access better quality healthcare services, resulting from increase accountability and responsiveness of government and health facilities. The main mechanism through which GWED-G will achieve this is through using data-driven advocacy and capacity building, in effect, monitoring changes in service delivery throughout the course of the intervention and supporting advocacy for the government to improve areas of sub-standard service provision. This project will increase the awareness of and demand for improved services, and service providers will have grater accountability to citizens. Also, citizens will have enhanced input and participation in governance for the improved management of resources.
Health services targeted will largely focus on women's, children's, and adolescents' health. This includes sexual and reproductive health services, maternal, newborn and child health.
GlobeMed Project: Economic Empowerment of HIV-positive Mothers & HIV Prevention
Duration: Apr. 2008 to Present (Ongoing)
Columbia University has cultivated a long-term internship partnership project with GWED-G to support this project focused on HIV prevention. As a result of the LRA War, Uganda was the country leading in number of HIV-positive orphans, and continues to struggle with high rates of HIV today. While interventions immediately following the war sought to tackle the spread of HIV, one purported unintended consequence has been a fear of HIV and stigmatization of HIV-positive peoples. This has led to people avoiding testing and treatment, as well as social isolation of those impacted.
This project works to destigmatize HIV/AIDS to help integrate HIV-positive people into communities to live harmoniously with others. We provide livelihood support to HIV-positive mothers, who are among the most isolated through stigmatization. Additionally, we create awareness about Sexual and Gender Based Violence and distribute safe-birthing kits (mama kits) to women who have limited access to health services.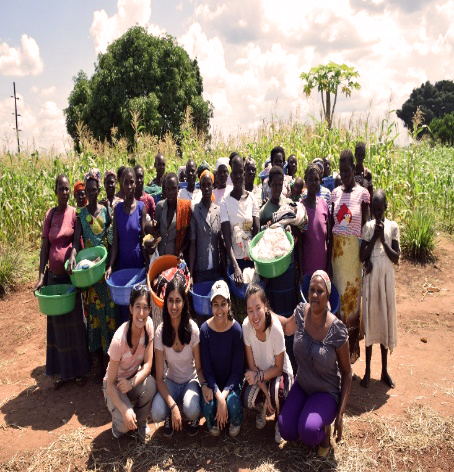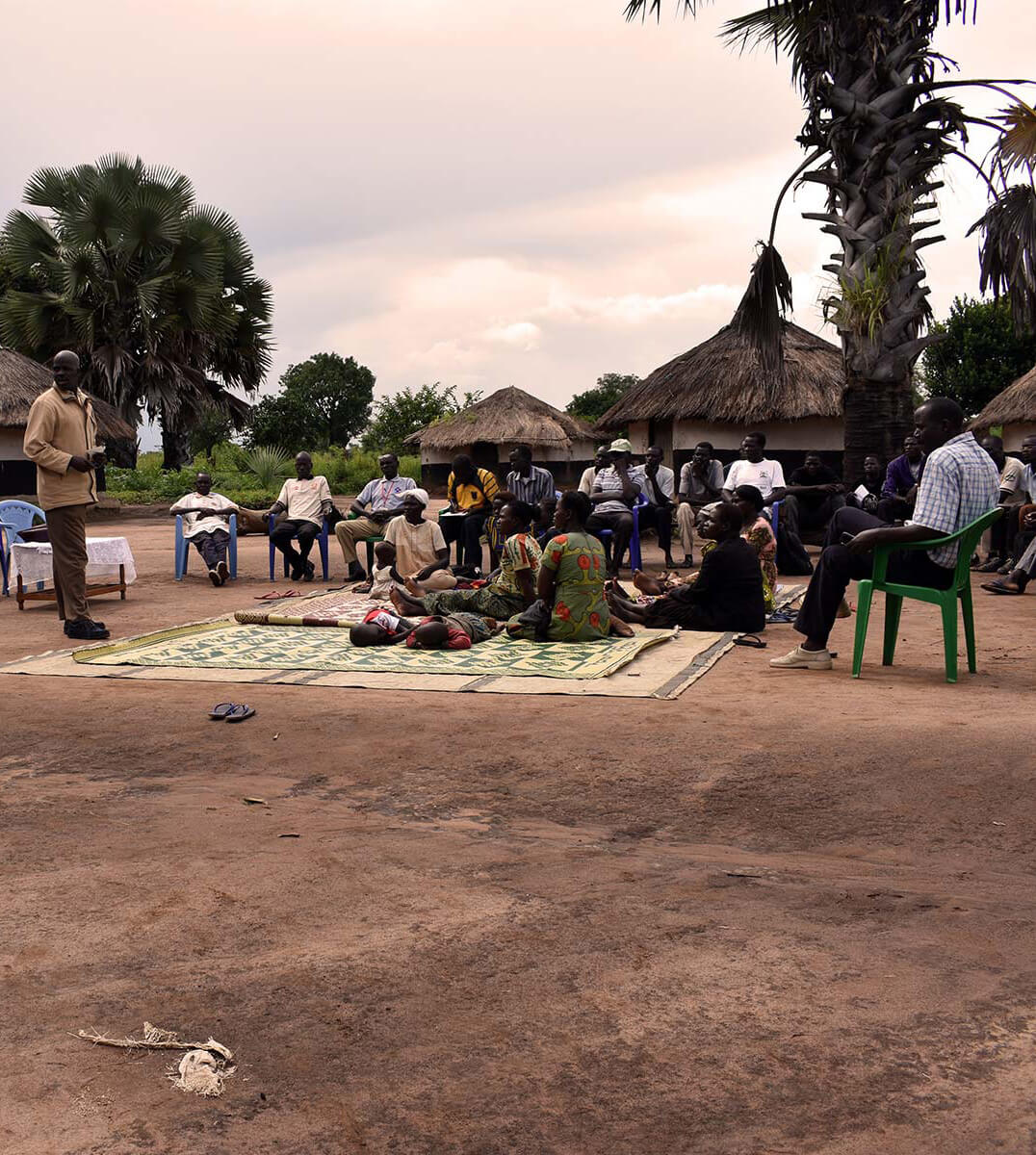 HURICAP: Enhancing NUHRP's Land Rights Advocacy & Institutional Capacity
Duration: Mar. 2018 to Dec. 2019
Amnesty's long-running Human Rights Capacity-Building Programme (HURICAP) has graciously funded the Northern Uganda Human Rights Partnership (NUHRP) coalition for this project. GWED-G, who is currently the host institution for NUHRP, is also the lead partner in implementing this project that runs in the districts of Gulu, Kitgum, Amuru, Nwoya, Pader, Agago, Omoro and Lamwo. The overall goal of the project is to contribute to strengthening NUHRP partners' abilities to dealing with land conflicts and advocating for the protection of land rights for communities in the Acholi region.
One of our objectives is to increase advocacy standing against violations and abuses of people's land rights; here we seek better land security and access rights, use and ownership under customary land systems. We are working towards this by training community-based volunteers on Monitoring, Documentation and Reporting of human rights issues. We are also conducting studies on land controversies, as well as the forceful eviction happening in Apaa. Additionally, we hold dialogues with the community and traditional chiefs, radio talk shows on land justice, as well as a high-level stakeholder platform on regional refugee camps.
Another key objective is to support the capacity and functioning of NUHRP for its pursuit of human rights in Northern Uganda. This means institutional development in the area of bolstering our partnerships and submitted proposals, as well as enhancing our coalition's visibility throughout the region.
ALENU Project: Action for Livelihood Enhancement in Northern Uganda
Duration: Jan. 2020 to Apr. 2022
This European Union-funded project focusing on improving livelihoods by food diversification, enhancing market opportunities and better maternal and child nutrition is being implemented in partnership with Caritas Switzerland (lead), Agency for Accelerated Regional Development (AfARD), and Advance Afrika. The aim is the change the food production and consumption patterns through training and raising awareness, as well as improving market access to advance livelihoods (especially household nutrition) and increase resilience of poor subsistence farmers in West Nile and Acholi regions.
Farmers will be trained in sustainable and climate smart crop and livelihood production to support the production of healthy and diversified foods. We will also be supporting market linkages to increase crop yield productivity. We are conducting training in post-harvesting and business development, and directing producers to market opportunities. Additionally, this project addresses maternal and child health issues through community-based initiatives and the distribution of micro-nutrient supplements and de-worming. ALENU also focuses on nutrition and population growth issues through sexual reproduction health education on family planning, women's empowerment and access to health services and products.
5,000 vulnerable small-hold farmers and their households will receive service and product bundles, including training.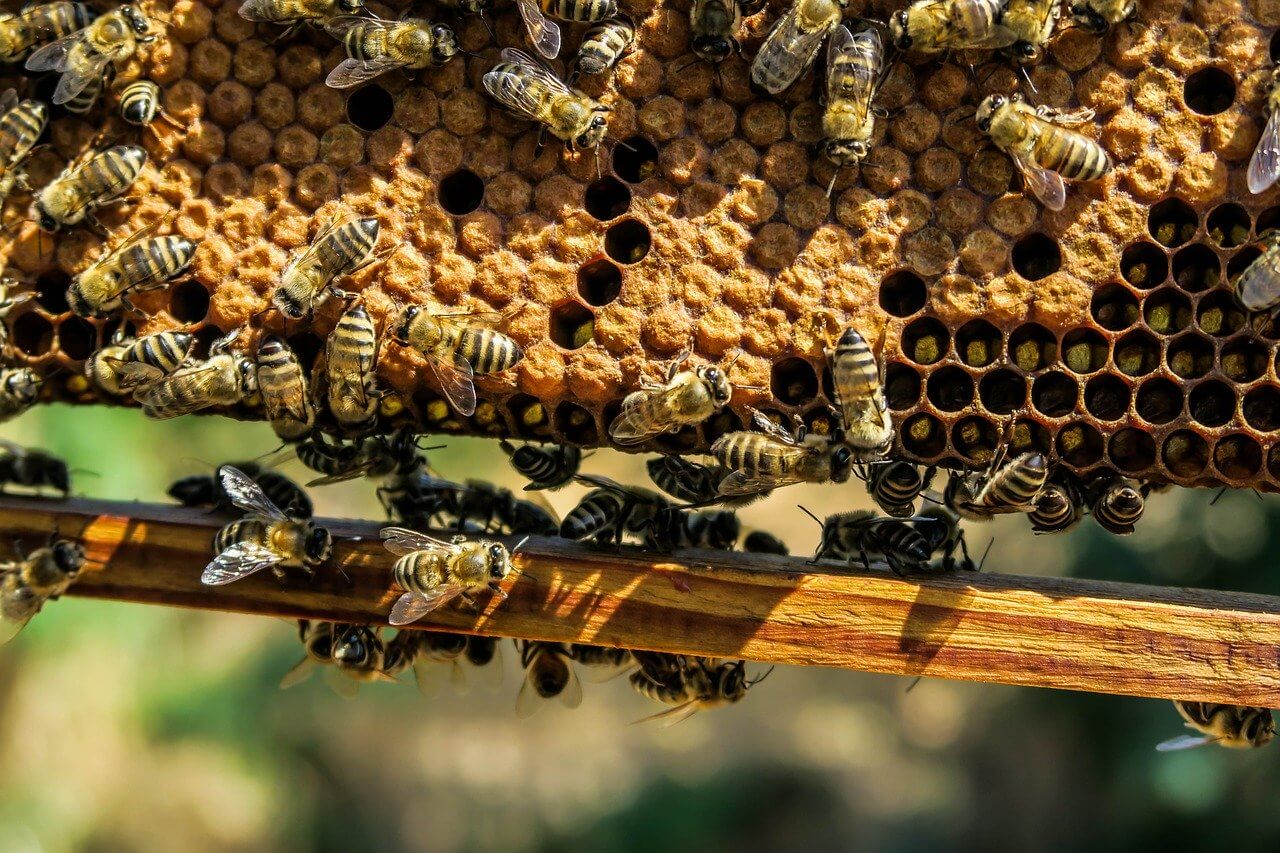 PELARD-N: Protection & Empowerment of Land Rights Defenders in Northern Uganda
Duration: 2020 to 2022
PELARD-N is an European Union (EU)-funded project being implemented in partnership with Human Rights Focus (HURIFO) and Soleterre operating in the districts of Amuru, Gulu, Lamwo and Nwoya. This project aims to protect and empower land rights defenders in post-conflict Northern Uganda through creating a conducive working environment for Human Rights Defenders (HRDs) working on land rights issues.
The specific objectives of this project include capacity building for 60 land rights defenders, allowing HRDs to better detect and prevent security risks, and to understand the local, national and global HRD protection mechanisms. Skills will be boosted for monitoring, documentation and reporting of land-related human rights abuses that are prevalent throughout the region, impeding socioeconomic development.
You can read more about this project's objectives by clicking here.
PELARD-N will target 700,000 disadvantaged individuals from local communities throughout Amuru, Gulu, Lamwo, & Nwoya.