Uncovering the Strength of a Woman Leader
Kerobina Kalokwera is a 50-year old elected local leader from Ot Opwoyo sub-county. She is a widow raising 7 children alone and started out as a peasant farmer. Although she was not able to complete all of her studies, she has been able to send all of her children to school, and two of her children are currently attending Gulu University.
Prior to being elected to office, Kerobina served as a psychosocial counsellor in the Department of Family & Child Protection Unit with LAPEWA in Gulu central police station. Kerobina began her leadership journey as the Area Councillor III in Pece Pawel Division after being elected to council in 2016.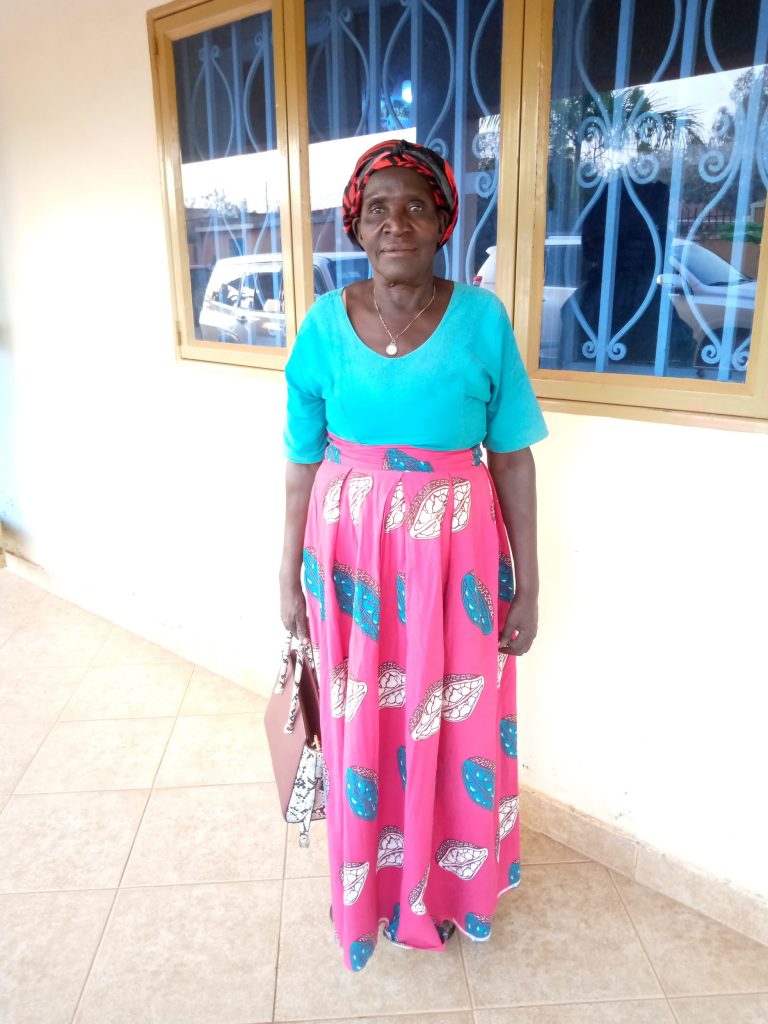 She has been a continuous beneficiary of GWED-G programming over the years that has helped to support her with preparations and skills building to help elevate her throughout her leadership journey. Kerobina is currently a woman leader beneficiary of the VOICE Project operating in Gulu and Omoro Districts.
"Prior to the various interventions with GWED-G, I thought that the positions of chairpersons were meant for only the male counterparts but with the activities of GWED-G, particularly the training of women leaders [in] May 2019, it was brought to my attention… that women were actually equal to their male counterparts and women had the ability to soar higher once they caucused as women without colours."
In 2019, Kerobina moved up in the political ranks by contesting and winning the position as Local Council III Chairperson for her sub-county, defeating four other candidates. So far, she has used her position to enforce existing laws on protecting the environment and addressing climate change. She has teamed up with the Honourable Local Councillor V, Douglas Peter Okao, and cultural leaders to help enforce by-laws specifically to protect and preserve natural keystone tree species (Beyo, Yaa, and Tugu) to limit deforestation and enhance soil fertility for agricultural productivity. These tree species, among others, have been threatened due to massive deforestation fueled by urban demand for charcoal.
Kerobina says that as a leader, she has been enabled to mobilize funds to educate her children up to university. She has even managed to purchase a car, as well as cows that help her plough her gardens and produce milk and meat to sell. When talking about the leadership training she received from GWED-G she exclaimed:
"The training made me realize also that women were greater in number compare to men. Therefore once women united together for a common cause, they would actually take up more leadership positions since they have power in number."
Kerobina has praised being linked up with her male leader counterparts, John Ogwok LC V from Lamwo and Mr. Okao, who supported her through mentorship.
We hope to see many more great things from her in the future!